Meet Our Staff and Clergy
Morris Zimbalist
Rabbi
RabbiZimbalist@bethjudea.org
(847) 634-0777
RABBI MORRIS ZIMBALIST
is the Senior Rabbi of Congregation Beth Judea in Long Grove, Illinois. Through his leadership and vision, Rabbi Zimbalist has partnered with lay-leaders to advance Congregation Beth Judea's commitment to embrace every
synagogue member's religious and spiritual journeys with warmth, compassion, and kindness. Rabbi Zimbalist has advanced Congregation Beth Judea's involvement in Israel education and advocacy; interfaith and tolerance dialogues with the local Christian and Muslim communities; inclusion initiatives for all people seeking to engage with the congregation irrespective of cognitive, emotional, and physical challenges; and strategic planning to ensure a vibrant future for the congregation and for the member on their Jewish community in Chicago's northwest suburbs.
Rabbi Zimbalist was one of the founding rabbis and educators of
jCo-Op
, the newest collaborative Hebrew High School program in the northwest suburbs, meeting the needs of students from both Congregation Beth Judea and Congregation Beth Am. He also serves as the treasurer of the Community Mikveh for the Conservative Movement in Wilmette. In addition, Rabbi Zimbalist is one of 22 Conservative rabbis in the world certified by the Joint Bet Din of the Conservative Movement as a Messader
Gittin – one who can help facilitate Jewish divorce, including writing the writ of divorce itself.
Prior to moving to Chicago, Rabbi Morris Zimbalist served for five years as the Mid-Atlantic Regional Synagogue Initiative Director for AIPAC. As part of the regional team, Rabbi Zimbalist engaged rabbis and synagogues of all denominations from southern New Jersey through northern Virginia in pro-Israel political activism. At that time, he also assumed the pulpit of Bet Chaverim Congregation as its first rabbi and launched the first religious school for the congregation. Rabbi Zimbalist was also privileged to serve in the pulpit of two congregations in New York, totaling 14 years.
Rabbi Zimbalist earned his Bachelor's degree from Boston University in psychology with a minor in political science, and he has published articles on genetic links to mental illness and adoption within the Jewish community. He earned his Master's degree and rabbinic ordination from the Jewish Theological Seminary in New York in 2002. He resides in Buffalo Grove with his wife and two children.
---
Howard Lifshitz 847-634-0777
Rabbi Emeritus
RabbiLifshitz@bethjudea.org
RABBI EMERITUS HOWARD LIFSHITZ came to Congregation Beth Judea in 1981 and became Rabbi Emeritus in 2011. He and his wife, Gail, continue to live in our community.
Rabbi Lifshitz attended Brandeis University where he received his BA degree in Sociology and then attended the Rabbinical School of the Jewish Theological Seminary of America in New York City where he was ordained in 1973.
Involved in many community organizations, he has held leadership positions in both the local and national Rabbinical Assembly, Jewish Children and Family Services, NW Suburban JCC, and also served as a Buffalo Grove Police Chaplain. With his guidance Beth Judea grew from a small young community to become the largest Conservative Synagogue in the Northwest Suburbs with a very diverse membership.
Rabbi Lifshitz received an honorary doctorate from the Jewish Theological Seminary in recognition of his more than 25 years in the Rabbinate and has been honored by Beth Judea for his more than 30 years as spiritual leader of the congregation. He is the recipient of The Jewish Theological Seminary of America's Simon Greenberg Award for Outstanding Rabbinic Service.
---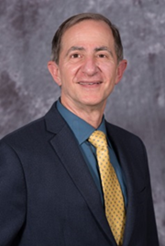 Roger Weisberg 847-634-0777
Hazzan Emeritus
HazzanWeisberg@bethjudea.org
CANTOR EMERITUS ROGER WEISBERG and his wife, Audrey, came to Congregation Beth Judea in 1987.
Cantor Weisberg graduated from the University of Michigan in Ann Arbor, and after studying music composition at Boston's Berklee College of Music he entered Cantorial School in New York in l976 and was ordained as Cantor in l980. Cantor Weisberg has served several terms as President of the local chapter of the Cantors Assembly and has also been on the Executive Council for the national level of the organization. He has also been Vice President of the Chicago Milwaukee Association of Synagogue Musicians and an active member of the American Conference of Cantors. In May of 2005, Cantor Weisberg a Doctor of Music degree from the Hebrew Union College in New York, marking 25 years of distinguished service as a full-time Hazzan.
---
Anna Besser 847-634-0777
Education Director
Abesser@bethjudea.org
ANNA BESSER joined Congregation Beth Judea in 2006 as its Education Director. From an early age, Anna has been deeply involved in Jewish education. She is committed to making sure every child who enters Congregation Beth Judea's Religious School leaves with a desire to continue their learning and pride in their heritage and a love for all humanity.
Anna has introduced technology, experiential learning, small group Hebrew learning and developed a teacher mentoring program at Congregation Beth Judea. Classrooms have been updated with Smart TV's and classes have access to iPads, tablets and laptops to use during class time. This past year, Anna introduced chugim (electives) into the school curriculum that inspire learning through camp-like experiences.
Throughout the years, Anna has collaborated with Congregation Beth Am in developing a post-B'nai Mitzvah learning program for teens in our community. She is one of the founding educators for jCo-op, which offers engaging study, informal social gathers and experiential learning opportunities for teens in the Northwest suburbs.
Anna earned her Bachelor's Degree in Psychology from Rutgers University and her Master's in Jewish Education from the Jewish Theological Seminary of America. She is an experienced educator, having been in the field of Jewish education for over 20 years serving as a camp director, youth director, group leader for teen Israel tours and education director. Anna has also spent much time in the classroom teaching Hebrew and Jewish Studies. She was born in Russia and is fluent in Russian.
Anna resides in Vernon Hills with her husband, Michael, and their children Robbie, Miriam and Sarah.
---
Lisa Neiman 847-634-0777
Executive Director
Lneiman@bethjudea.org
LISA NEIMAN has been Beth Judea's Executive Director since July 1999. Lisa began her career at the synagogue in 1993 as an Administrative Assistant after graduating from Illinois State University. Her commitment to Jewish education has been demonstrated by her teaching Alef classes for four years in Beth Judea's Hebrew School, as well as working as a youth advisor for two years in Beth Judea's USY.
Lisa's responsibilities include directing all synagogue administration, coordinating the use of the synagogue's facility, managing day-to-day affairs and being available to assist all congregants in any aspect required. Lisa is a member of the North American Association of Synagogue Executives.
Lisa resides in Long Grove with her husband, Jason, and their daughters Jordyn and Lindsey.
---
Marc Sender 847-634-0777
Youth Director
Youthdirector@bethjudea.org
Marc Sender is someone who is very well versed in all the workings at Congregation Beth Judea. Having been a product of the Congregation Beth Judea Religious School himself, graduating in 1996, he has been involved with numerous facets of the synagogue nearly his entire life. Marc has considerable knowledge of our youth program as well having been an active member of the youth organization himself while growing up. Since returning from college Marc served as a Youth Advisor at Beth Judea for three years while also beginning teaching in the religious school. Marc has now been teaching at Beth Judea for over 10 years and has been serving as the Youth Director since 2010.
Marc graduated summa cum laude from Northeastern Illinois University with a degree in elementary education and multiple endorsements in middle school education. Marc has taught in public school, teaching various grades between 3rd and 8th, before making the switch to working in Jewish nonprofit full time. Marc's responsibilities at Beth Judea include coordinating the three youth programs; Kadinkers (3rd-5th grade), Kadima (6th-8th grade), and USY (9th-12th grade). In addition, he also serves as our young family coordinator working with our youngest age group.
Marc currently resides in Vernon Hills with his wife Shira, their three children (Lauri, Teddy, and Naomi) and their dogs. Marc's whole family (minus the dogs) are regularly seen around Beth Judea and look forward to continue spending as much time as they possibly can over the coming years around Beth Judea. So much time, in fact, that Marc likes to refer to Beth Judea as his second home.
Tue, June 22 2021 12 Tammuz 5781